Printing, Printers & Stationery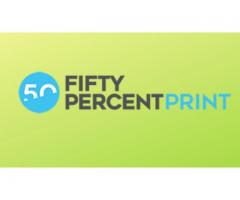 Fifty Percent Print – Print Malaysia service! Nowadays, it's easy to print out and get personalized products. Impress yours existing and potential customers when you present your main product and related packages with great display, efficient finishing and personalized with...
. change2click.com is a website that provided all sort of rubber stamp, like the self-inking stamp, flash stamp, numbering stamp, stamp pad, stamp ink, auto numbering, common seal, die plate dater, date stamp, DIY Sets, printing kit and name tag. SHINY, COLOP and TRODAT are the major and most popular ...
.
LISTING TYPES
---
Search directory portal by defined listing types.