 Mercado Fresco is a leading frozen seafood supplier in Kuala Lumpur. We are committed to supplying top quality seafood products at a competitive price in Malaysia. Mercado Fresco is a leading frozen seafood company in Selangor. We offer prompt and reliable delivery at no additional cost within Malay...
.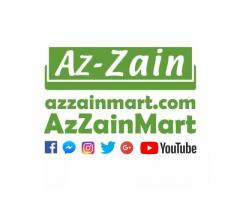 Az-Zain peneraju halal mart. Az-Zain Mart di bawah pengurusan Yaqin Mart Sdn Bhd mewujudkan satu inisiatif kedai halal moden seiring dengan keperluan dan permintaan pelanggan. Dengan 6 buah cawangan pada 2018, Yaqin Mart Sdn Bhd bercadang menambah cawangan kedai halal di bawah jenama Az-Zain Mart da...
.
Huiji (Malaysia) Sdn Bhd has been inspired to produce an unrivalled diversity of products so we can meet the needs of our customers in their pursuit of good health. One of their bestsellers is Huiji Waist Tonic – one of the leading No.1 brand for Waist Tonic in Singapore. For more details, vis...
.
LISTING TYPES
---
Search directory portal by defined listing types.